StudioRIP WE (Workflow Edition) improves on the common plug-in 'workflow' concept by integrating all the different prepress tasks into one system, while at the same time allowing distribution of tasks over the network if necessary.
One interface, one manufacturer, great efficiency.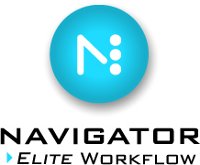 Navigator RIP Manager Workflow is a powerful scalable prepress PDF workflow solution for Harlequin RIPs from Xitron inc. including the latest comprehensive Navigator Elite option, the premier offering in the RIP Manager product line. Designed for prepress departments in need of no-nonsense, productive, cost-effective solutions, Navigator PDF Workflow combines operator convenience with all the tools necessary to efficiently drive your work to the pressroom. Easy-to-use, powerful, flexible, and compatible with more than 250 output devices, Navigator PDF Workflow is backed by an unprecedented level of product knowledge and support provided by Aldridge Solutions.