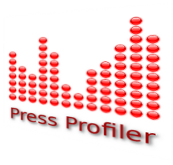 Press Profiler is a powerful and easy to use ink coverage and ink zone calculation solution for offset printing presses that is used for ink key presetting to significantly improve make-ready time, accuracy and costs.
Press Profiler outputs not only CIP3 (PPF) data but also directly to a wide range of press consoles in their native format eliminating the need to purchase an expensive CIP3 interface from your printing press manufacturer.
Integrating with any workflow or RIP Press Profiler works with incoming PDF, PS, TIFF or PPF (CIP3) files.
Through faster make ready and saved paper Press Profiler can pay for itself in a matter of weeks, leaving you significantly increased profits, year after year.
For more information please see

Press Profiler User Interface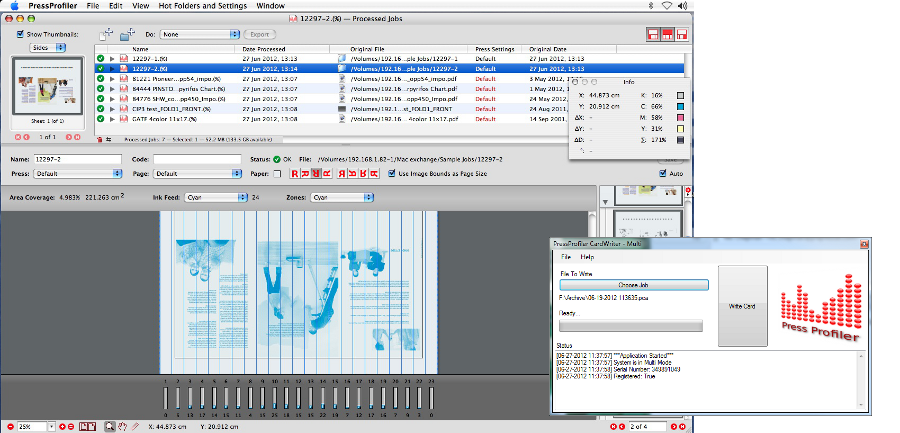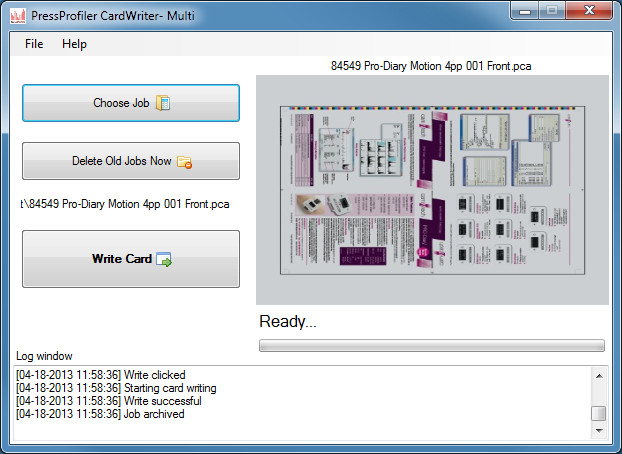 PressProfiler CardWriter v3.5 now with job preview at the press